Talk to Our Nursing License Application and Complaint Defense Attorneys
Posted by Daniel Lawrence on November, 2019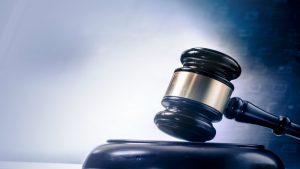 The Illinois Department of Financial and Professional Regulation (IDFPR) and the Illinois Board of Nursing govern the licensing of all nurses in the state. After a complaint is made about a nurse, it is reviewed, and an investigation will likely be conducted for purposes of determining whether disciplinary proceedings will be warranted. Should a nurse be disciplined, punishment can range from a reprimand to a revocation of the person's nursing license. Some examples of conduct that might trigger an investigation and disciplinary proceedings follow:
Deviations from the standards of care that have endangered or injured patients.
Physical or emotional abuse or harassment of patients.
Substance or alcohol abuse that places patients at risk of harm.
Defaulting on student loans.
Criminal convictions for felonies or crimes involving dishonesty or deceit.
Notice of Investigation
After a complaint, you should be forwarded a notice of investigation. It's strongly recommended that you consult with and retain a nursing licensing lawyer in Chicago right away under these circumstances. Proceeding without the benefit of knowledgeable and experienced counsel will do nothing to operate in your best interests. Your nursing license and career would be placed at even greater risk.
Applicants
Even applicants for nursing licenses can be affected by the IDFPR. Additional documents in support of an application might be asked for, or an old criminal case might be called into question. You may even want a consultation with a nursing license lawyer in Chicago under these circumstances.
After a complaint, it's crucial for you to be represented by effective counsel who can take proper action. Specific procedures are involved, and you'll want a nursing license lawyer in Chicago who fully understands each and every procedural step. If you're the subject of an investigation or a complaint, or if you are a nursing license applicant, and one or more objections have been made to licensing you, contact the Zimmerman Law Offices right away. You can reach us by phoning 312-440-0020, or you can use our online contact form.